Anyone who has tried to manage company's IT business requirements understand that server hosting in own premise is greatly expensive. The entire process of server hosting is bit complicated. Building infrastructure and recruitment of server administrator for maintaining server performance is really time and money wasting. Fortunately , there is a way in which it will easily help to solve this problem you can take advantage of colocation services provided by Aride Ocean data center we are specially known for our managed hosting services.
This means that your valuable web servers located inside our data center infrastructure where the high level security systems are already built. Your web servers, databases, server monitoring and many other things taken care by our support team. In short, these things are great for a company that focuses exclusively on IT issues, data center service provider allowing you to focus exclusively on your immediate business interests.
The main advantage of server co-location is that your confidential information and business networking are handled by qualified professionals who are available to check your server performance around the clock. This means that the risk of security breaches or errors in the software can detects and remove from server before they damage quickly. Not only our
data center
is safe from any threat, but our datacenter is also built to survive natural disasters – which means that your data will remain safe always, no matter what's happening outside.
Another advantage when you transfer your data to a colocated data center is that where you will have access to the highest technology online, without paying outrageous costs associated. Aride Ocean datacenter always keep our system updated and maintained to ensure maximum performance all the time. This also eliminates the needs to upgrade your own businesses IT possession as often. Another benefit of having colocation service is that you don't have to worry about changing your business location because your data is safe in our datacenter.
However, colocation service are the top of the need for some companies. Co-location service provider gives full management service for many companies. All benefits of these services are well-rounded.Aride data center deliver application management services, business tools and additional analysis, and many other services with this service. Engaged with data Center services means full service management, which will give you the peace of mind so you do not need to worrying about IT issues.
COLOCATION 42U /21 U RACK
Rates *
Colocation Facility with Dedicated 21 U Rack Server( Half of 42U) Rack with 3 KVA Power
Rs 1,25,000/- per Month
Colocation Facility with Dedicated 42 U Rack Server 6 KVA Power
Rs 2,00,000/- per Month
Internet Bandwidth Charges 45 Mbps (1:1) – 45 IP's
Rs 1,00,000/- per Month
Internet Bandwidth Charges 100 Mbps (1:1) – 45 IP's
Rs 2,00,000/- per Month
Internet Bandwidth Charges 155 Mbps (1:1) – 45 IP's
Rs 2,50,000/- per Month
For Dedicated Server Hosting ( Intel Xeon 3.4Ghz/ 4GB/500GB SATA) – 1000 GB Data transfer per month
Rs 10,000/- per Month
For Cpanel with unlimited Domain license
What we offer for the co location:
a. 21 U / 42U Dedicated Rack space as per your choice
b. Bandwidth terminated on a switch ( Fully managed Switch)
c. IP Address – 45
d. 3 KV / 6 KV UPS ( APC / Emerson)
e. 24 X 7 Technical support.99.9% uptime guarantee with SLA.
(UPS will be provided by Aride Ocean – 3 KVA / 6 KVA- APC / Emerson)Rs 2,300/- per MonthServer Administration (Optional)Rs 300/- per HourAdditional IP addressRs 1,000/MonthFirewall Service (Optional)Rs 2,000/- per Month per server*Service Tax 12.36 % applicable for all fees
42U rack colocation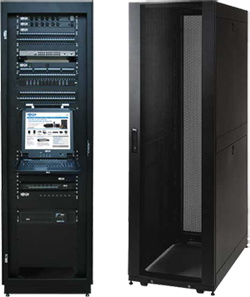 ---
21u rack colocation